Edited. Originally posted August 5, 2016
To wear a veil, or not wear a veil – that is the question!
At one time you wouldn't catch a bride walking down the aisle without a veil, but these days there are so many wonderful options that many brides are sometimes opting for a lovely headpiece instead. This is true for almost all of our Calgary pop-up brides (we said almost :)).
Lovely Headpieces
Here are a few of our favourite lovely headpieces to top off your look for your journey down aisle. 
We start off with a lovely birdcage headpiece that is part veil and all fabulous!
This next sparkly number is simply stunning.
One of our current favourites is this breathtaking handmade band. And when you visit the Doloris Petunia shop on Etsy you will find that picking one will be a difficult task.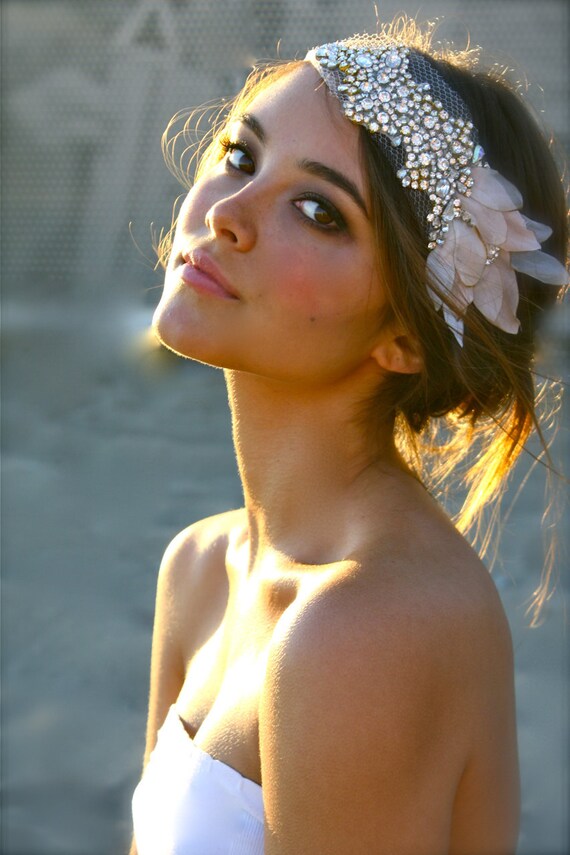 Not sure we'd ever take this one off. I'm sure it's okay to wear it to brunch, right?
A fabulous floral crown for your wedding day is just what mother nature ordered.
If you've been looking for gorgeous options and haven't come across Jannie Bltzer yet, we've got a treat for you. Look at these next two delicate beauties. We'll take them all!
What do you think you will wear on your big day? Floral crown? Jewelled headpiece? Or maybe a traditional veil or nothing at all? Let us know by sharing your vision below!
---
Looking for your perfect, intimate wedding ceremony? Contact us at Pop-up Weddings Calgary and see if an elopement would be right for your special day!